WELCOME!

How go use your voip account safely to avoid block? How to avoid payment accident? Click here to get your free Tip-package!

Download our Business profile free for cooperation opportunity.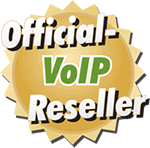 who are we?
Welcome! we are offical VoIP Reseller authorized by Betamax GmbH& Co KG for its VoIP services in China, we have the qualification to resell all the VoIP product of Betamax:
you can find detailed information on each site.
How to buy?
1.Online Recharge with internetbank
As long as you have internet bank, you can use this premium payment type to recharge your voip account within 1 minute! Click the link below to start:

2.Online Recharge with mobile recharge card

Will forward to Paybone site. See an recharge example at here
2.Bank Transfer
Select purchase--Transfer payment--Get credits
Step one- Decide how much you want to buy, refer to the following price sheet:
| | |
| --- | --- |
| credit | Resell price |
| €10 | RMB90 |
| €25 | RMB225 |
| | |
| --- | --- |
| credit | Resell price (product marked with 'Promotion!')* |
| €10 | RMB88 |
| €25 | RMB220 |
| credit | Resell price of Voipraider,Voipalot |
| $10 | RMB72 |
| $25 | RMB180 |
p.s.: For customer who want to pay in other currency instead of RMB, please contact us first.
Step two- Do the payment to one of the following bank accounts:
中国银行(开户行:上海市长宁路支行)

*

4563 5108 0002 3978 512

陈巍峻

招商银行(开户行:上海分行淮海支行)

6225 8821 1018 3412

陈巍峻

建设银行(开户行:上海市分行)

6227 0012 1749 0017 789

陈巍峻

工商银行(开户行:上海市分行)

6222 0010 0110 0478 347

陈巍峻

农业银行(开户行:上海长宁区定西支行)

6228 4800 3001 4844 515

陈巍峻

上海浦东发展

银行(开户行:上海市分行)

6225 2201 0607 5534

陈巍峻

交通

银行(开户行:上海市分行)

6222 6001 1001 3851 519

陈巍峻

民生

银行(开户行:上海市分行)

6226 2202 8152 6615

陈巍峻

Not having any bank accout of above?---You can also do the payment: Bring your passport or local identity and cash with you to any of the bank above which is nearby you(except Bank of China), ask for a transacation form and fill it, then you can do the payment! There is no extra fee for this!
*: If you use Bank of China to do the payment, please use Instant transfer instead of Normal transfer, because normail transfer will take max 3 working days.
Step three- After payment, send an email to: voipfree@voipfree.cn with the following information:
We check the payments daily and will top up your account or send you the voucher/account, that is it!
P.S.: Please contact us after your payment as soon as possible by SMS or email on the same day of payment, otherwise it could cause delay to process your order and you might bear correspondent responsibility for any happened accident.
*For customer outside China, we provide Moneybooker and Western Union as alternative payment methods, please mention that buyer should bear any correspondent transaction fee. If you want to pay by these alternative ways, please send us email first for detailed instructions.
Any further quesiton can be addressed to: 13661557591

Tel: +86 (0) 21 6226 4958

Email: voipfree@voipfree.cn

Address: Room2405 Floor24 Building1 No.258 Jiashan Rd., XuHui District, Shanghai, China 200031
If you think our service is good, Please tell your
Copyright © 2005-2021 Voipfree.All rights reserved.